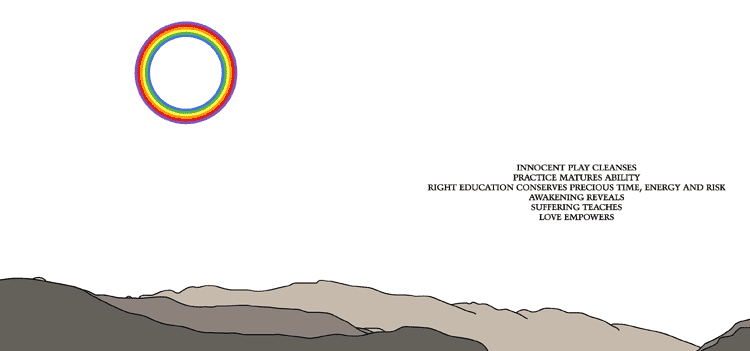 The Knowers Ark Educational Foundation
Statement of Purpose
"To carry out the research, development, practical application, as well as broader dissemination of methods and materials contributing to the exemplary, balanced and complete nurturing, education, training and tempering of the human being's highest evolutionary potential in harmony and right relation with all other beings."
The team that founded the Knowers Ark began researching and implementing innovative methods of education and disseminating materials in the early 1980s. In September, 1994 the Knowers Ark was incorporated as a non-profit educational foundation in British Columbia.
For nearly 30 years the Foundation's educational programs have been offered to a wide and diversified audience through educational posters, study guides, books, websites, downloads and digital presentations; public performances, concerts, theatre events; informal and formal discussions, debates, lectures, classes, study groups, workshops, weekend and week-long intensives, seminars, conferences and retreats; video documentation, community access television programs, audio CDs and tapes; children's classes, outdoor summer camps, home-schooling family enrichment programs, "on the ground" sustainable agriculture, and spiritual ecology projects; seasonal festivals, celebrations and conventions; family counselling and residential apprenticeships.
The areas of particular focus proceed from a family-centred model of educational influence and responsibility. The major program sections are designed to answer the specific educational needs of individuals, families, educational groups, and emerging intentional communities.
These diverse projects, programs and publishing efforts have been delivered and distributed through various print and digital media, publisher's imprints and websites, many of which can be linked to directly from this website.